Ben's Golf Swing Highlights

That "Gentle Ben" nickname has never quite fit Ben Crenshaw. He's been known to blow his top after blowing putts. He's tossed clubs. He's snapped shafts. But his fans forgive him those indiscretions. The image they prefer is Crenshaw collapsing in tears after his last putt at the 1995 Masters. Crying, not because he had won, but because he was grieving the death that week of his lifelong instructor, Harvey Penick.

Ben Crenshaw has always been both extremes, emotional yet tenderhearted.

Maybe that's a byproduct of his bittersweet 25-year career on the PGA Tour. He's had 19 victories, including two Masters green coats. But, by his calculation, he's squandered at least seven majors, and his playoff record is an abysmal zero-for-eight, including the 1979 PGA Championship.

Lately, he has been very successful as a golf course architect with partner Bill Coore. But Crenshaw was not a hit as a commentator on CBS golf telecasts. Not because he had nothing to say, but because he took too long to say it. The sound-bite mentality of TV doesn't suit his natural cadence, in which he examines every phrase like it's a hand-rolled cigarette.........Golf Digest

Birth date: Jan. 11, 1952.
Birthplace, residence: Austin, Tex.
Family: Wife, Julie; Katherine (11), Claire (6), Anna (1).
Height: 5-foot-9. Weight: 165 pounds.
College: University of Texas.
Turned professional: 1973.

Professional victories: 19 - 2 Majors
1973--San Antonio-Texas Open.
1976--Bing Crosby National Pro-Am, Hawaiian Open, Ohio Kings Island Open.
1977--Colonial National Inv.
1979--Phoenix Open, Walt Disney World Team (with George Burns).
1980--Anheuser-Busch Cl.
1983--Byron Nelson Cl.
1984--Masters.
1986--Buick Open, Vantage Ch.
1987--USF&G Cl.
1988--Doral Ryder Open.
1990--Southwestern Bell Colonial.
1992--Centel Western Open.
1993--Nestle Inv.
1994--Freeport-McMoRan Cl.
1995--Masters.

Other victories:

1976 Irish Open; 1981 Mexican Open; 1988 World Cup (Ind.).

National teams

Ryder Cup: 1981--1-1-0; 1983--2-1-1; 1987--0-3-0; 1995--0-3-0; 1999 (U.S. captain).
Totals--3-8-1.

Dunhill Cup: 1995--2-1.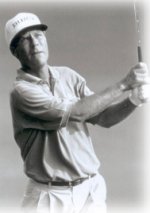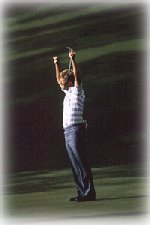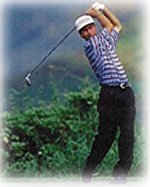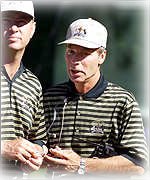 Ryder Cup Captain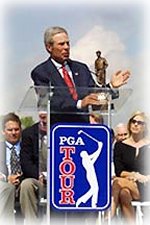 Payne Stewart Award