(http://beauproductions.com/golfswingsws/USSLD/images/ussldchampionships3.jpg) (http://beauproductions.com/golfswingsws/USSLD/signup.html)
Go to http://seniorlongdrivers.com for the 2014 US Senior Open Long Drive Championships.
http://seniorlongdrivers.com

UNITED STATES SENIOR OPEN LONG DRIVE CHAMPIONSHIPS
America's first annual United States Senior Long Drive Championships event was held in Decatur, Illinois June 21, 2014. The event was a huge success with competitors from all over the US and Canada. Many of the competitors were world champions sometime in their career.
This years event had three senior divisions: Legends age 60 and over, the Grand Champion age 55 and over and the Super Senior division age 50 and over. It was a beautiful day for this event until the final Super Senior Championship round when a storm came into the area causing rain and high head and cross winds.
Except for the storm at the end the contest, the first United States Senior Long Drive Championships was enjoyed by all and went off almost perfect. Almost everyone competing said the event one of the best long drive contests they have ever entered. The winners of the three USSLD Championship division were from Oregon, Missouri and Canada.
The winner of the Legends division was Dixon Spear with a drive of 319 yards bettering former World Champion Steve Griffith by a little more than a yard in the championship round. Dixon is from Portland, Oregon. The winner of the Grand Champion division was Dan Fournier with a championship round drive of 344 yards. Dan is from Quebec, Canada. The winner of the Super Senior division was John Cyrus with a championship round drive of 305 yards in horrible conditions. John earlier hit a drive over 360 yards which indicates just how bad the weather changed in the Championship round. John is from Mount Vernon, Missouri.
Below are the complete results of each division events from beginning to end with numbers, group photos and the Champions of each division.
Who will be next year's winner of the United States Senior Long Drive championships? All seniors 45 and over who can hit it long should make this an annual event to attend. You could be the next United States Senior Long Drive Champion.
Legends 60+
June 21, 2014
9:00 AM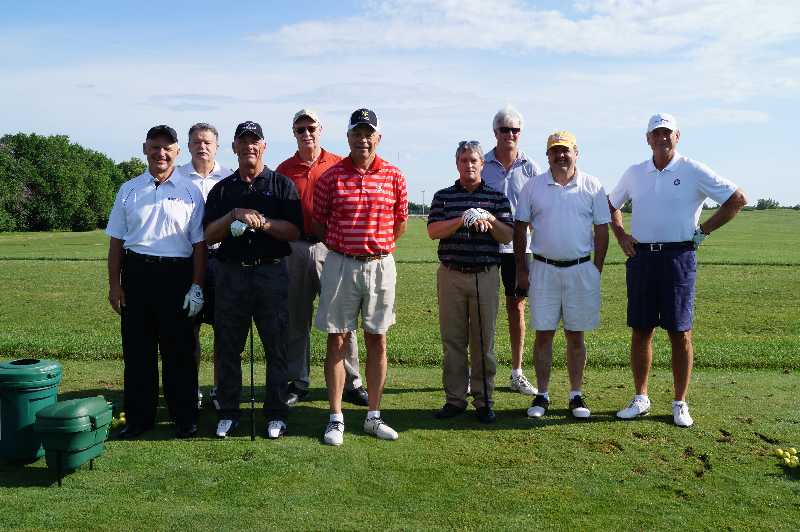 1st Round
Yards
2nd Round
Yards
Championship Round
Yards
Legends Champion
Brad Pearsall
314
3. Dixon Spear
325.1
2. Steve Griffith
318
Dixon Spear - 319.2
1. Dixon Spear
342.1
1. Steve Griffith
327
3. David Brinker
313
4. Steve Clement
324.1
2. David Brinker
326
1. Dixon Spear
319.2
3. David Brinker
325.2
4. Steve Clement
317
4. Steve Clement
DNH
2. Steve Griffith
341
Doug Miller
316.2
Doyle Wilson
290
Bryon Christensen
313
6. Byron Christensen
318
5. Doug Miller
324
Bobby Furnatter
310
Marc Kaiser
316.1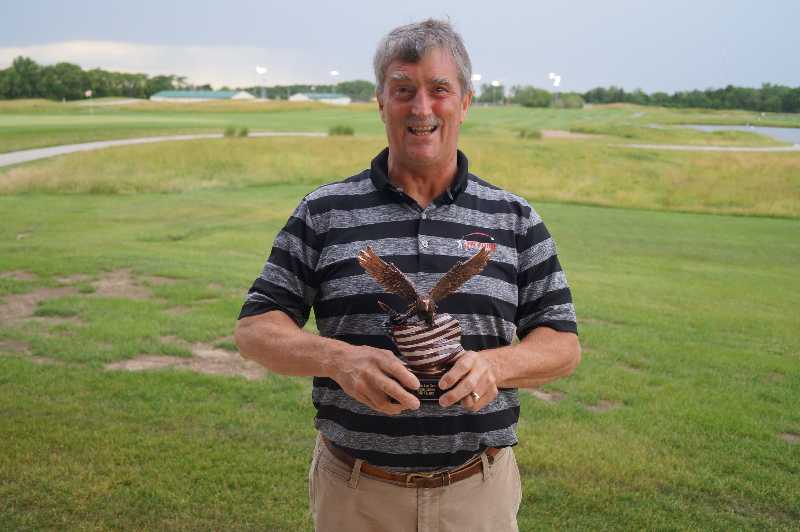 Dixon Spear - Legends Champion - Longest Drive 342.1 - Oregon
GRAND CHAMPIONS 55+
June 21, 2014
12:30 PM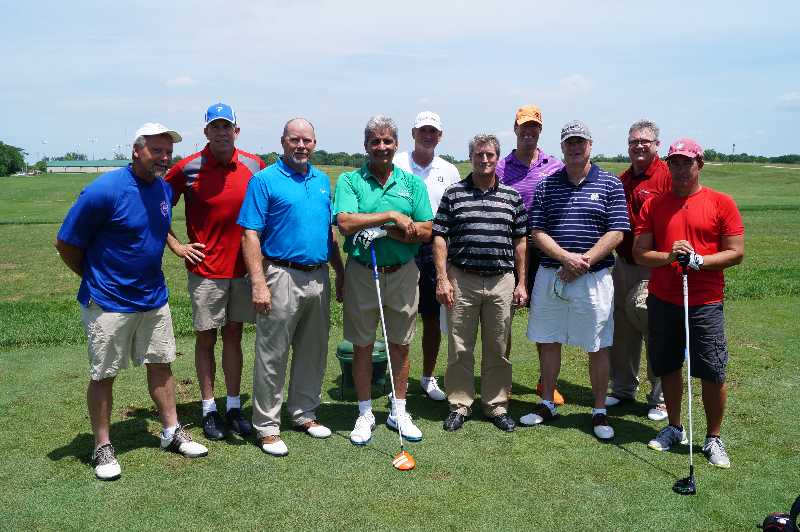 1st Round
Yards
2nd Round
Yards
Championship Round
Yards
Grand Champion
5. Dan Robinson
341.1
Chris McCurdy
316
2. Kevin Wolfe
335
Dan Fournier - 344
George Moisoff
313
Steve Griffith
318
3. Dan Robinson
332.2
3. Kevin Wolfe
343
1. Kevin Wolfe
349
1. Dan Fournier
344
Doyle Wilson
280
2. Daniel Fournier
338.1
4. Charlie Thomas
319.2
6. Charlie Thomas
341
3. Dan Robinson
325
Dixon Spear
333
4. Charlie Thomas
318.2
1. Chris McCurdy
347
2. Steve Griffith
345.1
4. Daniel Fournier
341.1
Matt Schulten
330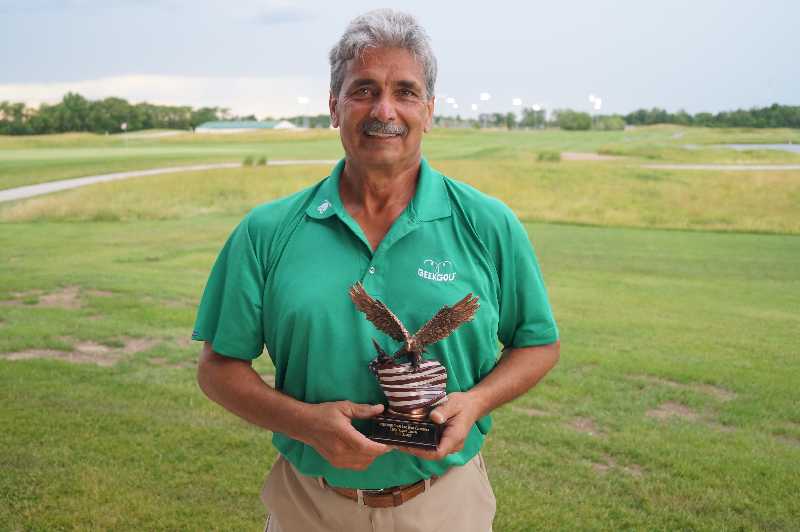 Dan Fournier - Grand Champion Champion - Longest Drive 344 - Canada
SUPER SENIORS 50+
June 21, 2014
4:00 PM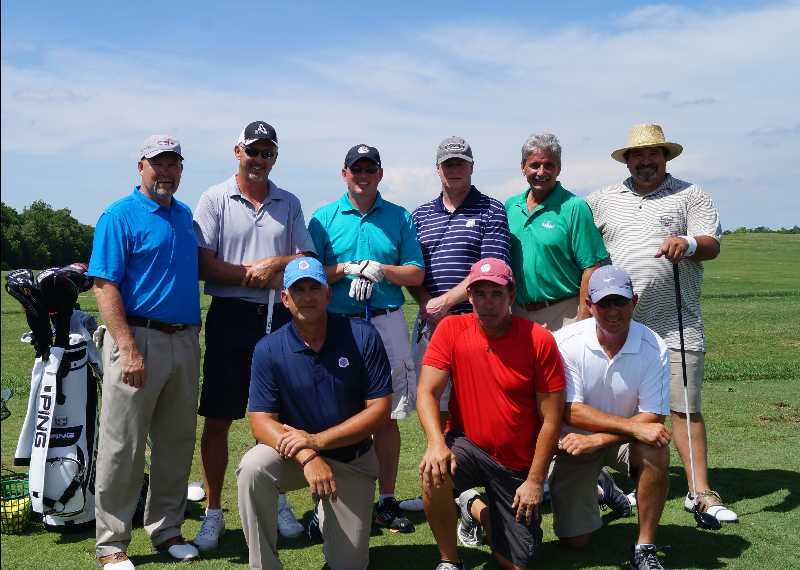 1st Round
Yards
2nd Round
Yards
Championship Round
Yards
Super Senior Champion
2. Daniel Fournier
347
1. John Cyrus
343
1. John Cyrus
305.1
John Cyrus - 305.1
5. Jeff Elliot
343
Dan Fournier
295
2. Kevin Wolfe
305
The championship round took place in terrible weather. Heavy storm and head winds.
Chris McCurdy
339.2
2. Kevin Wolfe
343
4. Al Dobson
OB
Matt Strukel
322
3. Al Dobson
325.2
3. Jeff Elliot
280
3. Kevin Wolfe
346.1
4. Jeff Elliot
321.1
1. John Cyrus
360.1
Jackie Sholar
309
Dan Robinson
339.1
6. Jackie Sholar
340
4. Al Dobson
345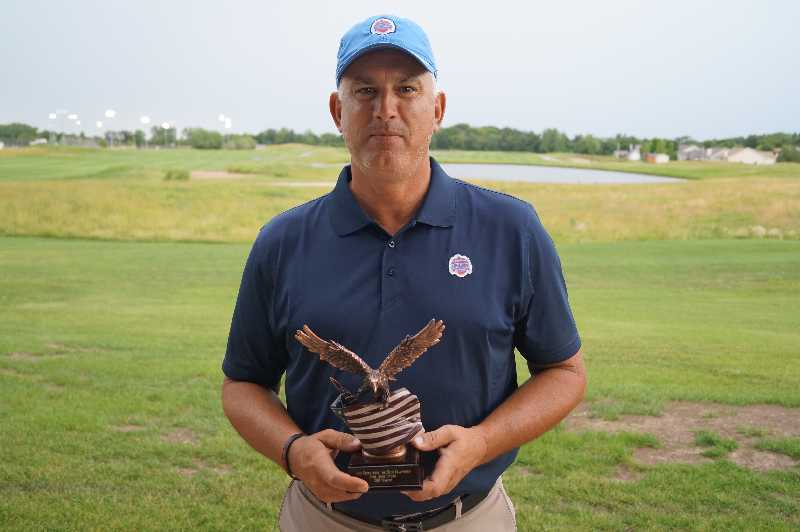 John Cyrus - Super Senior Champion - Longest Drive 360.1 - Missouri
Seniors over 45 tell all your friends about this annual tournament and start planning and preparing for next year's event. Next year we would like to add an over 45, over 65 and over 70 division. It will all depend on getting the word out to as many senior golfers as possible.

Each age division must have a minimum of 8 competitors before a championship event will be scheduled. This is what every senior golfer has wanted to see for years. The RE/MAX is great for the young age but this is what the senior golfer has been looking for. We have created this new event and it is now up to seniors to promote it.
Click here
(http://beauproductions.com/golfswingsws/forum/index.php?topic=507.msg763#msg763) for detailed information on the competitors in this years United States Senior Long Drive Championships.
:greenribbon: :golfergreen: :imagesCA3GWMGT:
UNITED STATES SENIOR LONG DRIVE CHAMPIONSHIPS
CHAMPIONS:
(http://beauproductions.com/Champions.jpg)
DIXON SPEAR - LEGENDS, DAN FOURNIES - GRAND CHAMPION, JOHN CYRUS - SUPER SENIOR, SAM TURNER - TOURNAMENT DIRECTOR
AMERICA'S FIRST ANNUAL UNITED STATE SENIOR LONG DRIVE CHAMPIONS 2014
Go to http://seniorlongdrivers.com for the 2014 US Senior Open Long Drive Championships.

http://seniorlongdrivers.com