The Golf Swing of
John E. Simmonds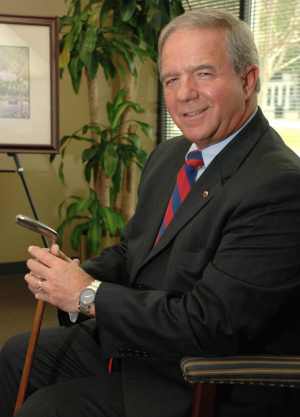 John Simmonds is one of my best and closest friends. We have been very close friends for over 33 years.

John is one of the best athletes I have ever played a game of sport with. Had he set his mind to become (plus avoided injury) a professional athlete I believe he had the natural talent to succeed. No matter what sport, basketball, football, baseball, racket ball, he always excelled in competition.

As a basketball player he excelled at shooting and passing the ball. He still holds some of the high school records at the school he attended. He attended college on a basketball scholarship but was injured playing football (knee). This injury basically ended his college basketball career. You will note he still wears a knee brace while playing golf.

John today is a very successful business man. This is because of his leadership qualities, competitive nature, and dedication to succeed. But, most of all for being a good all around person and citizen.

John is and will always be one of my best and closest friends.

---

Please be patient while video loads