RE/MAX WORLD LONG DRIVE CHAMPION




STEVE GRIFFITH - WORLD CHAMPION


A RE/MAX World Long Drive Champion in 2005
2nd Place in 2007 & 2008 RE/MAX WLDC
Longest Drive 395 yards in WLDC



Corporate Outings and Scrambles





WORLD LONG DRIVE CHAMPION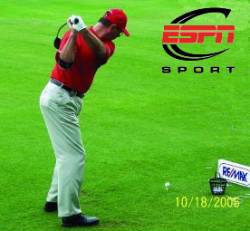 Steve Griffith is a former world long drive champion. He has also placed 2nd twice and is a 10 year plus world long drive finalist. Steve's championship was broadcast by ESPN and viewed around the world in 30 different counties. He is a talented life long golfer and only at the age of 51 began competing in world long drive events.

Steve quickly became a well respected long driver who could compete with the world's longest hitters. He is one of the best known long drivers in the world. Steve's golf skills and long drive exhibitions could be a tremendous addition to your corporate outing and/or scramble.

Steve is available for your annual scheduled outings or scrambles. Increase your attendance and excitement by having one of the longest drivers of the golf ball in the world at your event.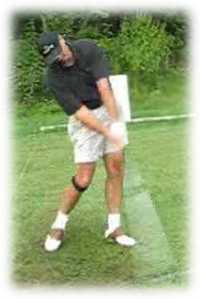 Steve is an excellent teacher, very personable and a trick shot artist. He could be your dinner or keynote speaker and/or give hitting demonstrations from selected tees during scrambles or corporate outings.

An example might be, as scramble groups pass through an assigned par 5, Steve could smash golf balls from the tee for each group. Your scramble participants will have the opportunity and excitement of viewing and visiting with a world long drive champion.

Steve will be creating the opportunity for each group to experience their very own eagle by using one of his world champion distance long drives.

Fees for such events are negotiable and very reasonable. Below is a short video clip of one of his exhibitions.



The Steve Griffith Show





Click here to email Steve

for more information.

YOUR THREE OPTIONS ARE BELOW
Steve Griffith

World Long Drive Champion
- Top -
© Copyrights - Terms Of Use - All Rights Reserved Beau Productions - 2000