!-onMouseover Link CSS Script-© Dynamic Drive (www.dynamicdrive.com). For full source code, installation instructions, 100's more DHTML scripts, and Terms Of Use, visit dynamicdrive.com-->

---

Steve Griffith - Click here for more information
---
Golf Swings Main Site - Over 100 Professional Golf Swings
---
FREE TIGER VIDEO LINKS BELOW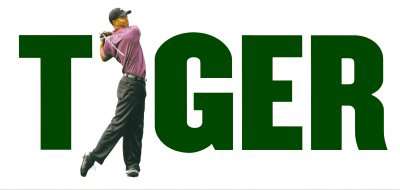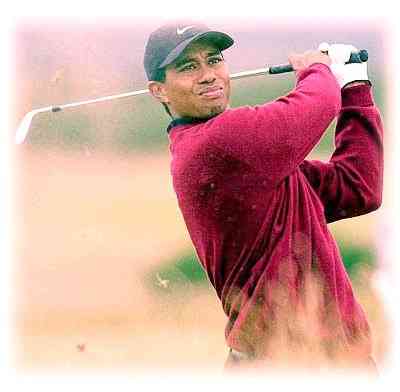 THE GOLF SWING OF
TIGER WOODS
1997 MASTERS CHAMPION
1999 PGA CHAMPION
2000 US OPEN CHAMPION
2000 BRITISH OPEN CHAMP
2000 PGA CHAMPION
2001 MASTERS CHAMPION
2002 MASTERS CHAMPION
2002 US OPEN CHAMPION
2005 MASTERS CHAMPION
2005 BRITISH OPEN CHAMP
2006 BRITISH OPEN CHAMP
2006 PGA CHAMPION
2007 PGA CHAMPION
2008 US OPEN CHAMPION
Golf Swing Videos Below
Rated the Worlds number one golfer (JANUARY 2008)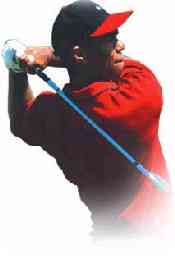 Tiger's golf swing is the most powerful and accurate swing in professional golf today. Tiger's average drive measure around 300 yards. He is a three time US amateur champion, a feat never accomplished before. Tiger Woods is the youngest golfer ever to win the Masters. He also is the youngest player ever to win twelve majors. He holds the record for the lowest score ever in SEVEN of his fourteen Major Championship wins. He has more victories (78) then any active PGA player. He was playing par golf or better before he was a teenager. Tiger Woods started playing golf about the same time he started to walk. His golf swing at three years old is remarkably similar to the way he swings today. Click on the link below for Tiger's golf swing videos and other interesting items.

PERSONAL:
Nicknamed "Tiger" (Eldrick) after a Vietnamese soldier who was a friend of his father's in Vietnam
Putted against Bob Hope on the "Mike Douglas Show" at age two, shot 48 for nine holes at age three and was featured in Golf Digest at age five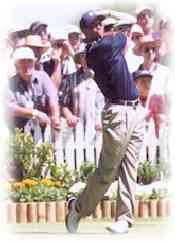 Made "E! Entertainment Televison's" list of "World's Coolest Bachelors"
Granted dual citizenship by Thai government (mother KultidaisThai) in Feb. 1997 prior to playing in Asian Honda Classic
Tiger Woods Foundation, chaired by father Earl, created to provide minority participation in golf and related activities
Foundation has pledged its full support to World Golf Foundation's "First Tee"program
Won the Sports Star of the Year Award, given to athletes who combine excellence in their sports with significant charitable endeavors.
In February, 1998, named to Blackwell's Best-Dressed List
Eighth athlete to be named Wheaties permanent rep, following Bob Richards (1958), Bruce Jenner (1977), Mary Lou Retton (1984), Pete Rose (1985), Walter Payton (1986), Chris Everet (1987), and Michael Jordan (1988
PGA TOUR VICTORIES AS OF 2013: (78) 2rd on all time list (Most PGA wins 82 - Sam Snead )
MAJOR TOURNAMENT WINS:
(14) (Majors Record 18 - Jack Nicklaus)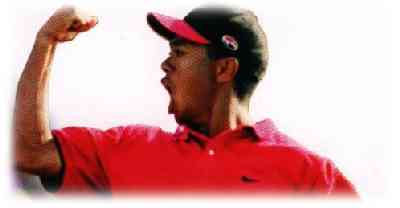 Click here to view Tiger's golf swing.
© Copyright All Rights Reserved Beau Productions - Golf Swings 2000
Golf Swings Main Site - Over 100 Professional Golf Swings
- Top -