Tom's Golf Swing Highlights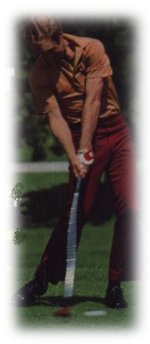 Turned pro: 1964
Joined PGA Tour: 1965
Joined Senior Tour: 1992

Senior PGA Tour victories (5):
1993 Chrysler Cup, 1994 Franklin Quest Championship, 1995 U.S. Senior Open, 1996 SBC Dominion Classic, Pittsburgh Senior Classic

PGA Tour victories (15):
1968 Andy Williams-San Diego Open, 1968 Buick Open, 1971 Kemper Open, 1971 IVB-Philadelphia Classic, 1972 Jackie Gleason Iverrary Classic, 1973 Colonial National Invitation, 1973 Kemper Open, 1973 IVB-Philadelphia Classic, 1973 Canadian Open, 1975 Greater Greensboro Open, 1975 Canadian Open, 1977 Kemper Open, 1978 Doral-Eastern Open, 1981 LaJet Classic, 1982 Western Open

Other victories (8):
1963 Western Amateur, 1972 Piccadilly World Match Play, 1973 British Open, 1973 World Series of Golf, 1973 South African PGA, 1979 Argentine Open, 1981 Benson & Hedges International (England), 1982 Jerry Ford Invitational Weiskopf wins the Open Championship at Troon in 1973. (Allsport)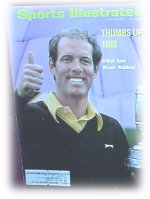 Career highlights:
Triumphed as the 1995 U.S. Senior Open champion ... Won his first Senior Tour event at the 1994 Franklin Quest Championship. Birdied the three final holes in regulation to catch Dave Stockton, then holed a 20-foot downhill birdie putt on the first playoff hole to win. Dedicated that title to his close friend Bert Yancey, who died of cardiac arrest before the event started ... Made debut at the 1993 Chrysler Cup, claiming medalist honors at the event and helping the American Team to victory ... Was one of the more dominant players on the PGA Tour for nearly two decades, winning 15 times ...
When the list of top 60 money winners was the prime basis for exempt status, he finished in that group 17 straight years ... Had his best season in 1973, when he won $245,463 and claimed five titles within an eight-week span. During that stretch he beat Johnny Miller at Troon in Scotland for the British Open title and claimed the Canadian Open shortly thereafer. Shot in the 60s in half of his 40 rounds that summer ... Voted Player of the Year by several publications and by the Golf Writers Association of America that season ... Last Tour title came at the 1982 Western Open, the same event where he made his first start as a professional in 1964 ...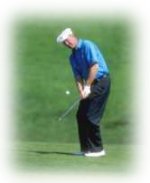 Was a four-time runner-up at the Masters Tournament and tied for second at the 1976 U.S. Open ... Took up golf at 15 and won the first of three straight Ohio Public Links Championships three years later ... Biggest amateur victory came at the 1963 Western Amateur ... Member of the 1973 and 1975 United States Ryder Cup teams ... Selected to the 1972 U.S. World Cup squad.

Personal:
Enjoys upland and big game hunting in his spare time ... Became a golf analyst with CBS Sports in 1983 and works yearly as part of the broadcast crew for the Masters Tournament each April ...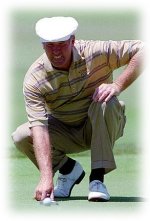 Became actively involved in golf course design in 1983 and completed 23 courses with former partner Jay Morrish before starting his own design firm in 1994 ... Under the name Weiskopf Design, has completed four courses, with another five scheduled to open in 1998 in the United States, Mexico, South America and the Phillipines ... Inducted into the Cleveland Sports Stars Foundation Hall of Fame and was the first recipient of the Arizona Ambassador of Golf Award in 1996 ... Voted Golf Course Designer of the Year by Golf World Magazine.

Residence: Paradise Valley, Ariz.
Height: 6' 3'
Weight: 190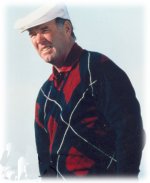 Birthdate: Nov. 9, 1942
Birthplace: Massillon, Ohio
Family: Wife, Jeanne; Children: Heidi (3/20/71), Eric (1/10/73)
College: Ohio State
Special interests: Golf course architecture, hunting, fishing, sports



---
Below is a video of Weiskopf's golf swing


Please be patient while video loads - Cable and DSL is immediate whereas 56K or less is 20 - 60 seconds - Right click on the video for control options. Click here if need Flash Player to view video.


---
Please Visit our Multimedia Downloads

Beau Productions - Golf Swings
Multimedia Downloads


MAKE EASY MONEY - JOIN OUR REFERRAL - AFFILIATE PROGRAM


Need More Distance Click Here - Hit It Longer


© Copyright All Rights Reserved Beau Productions - Golf Swings 2000

Golf Swings Main Site

- Top -