Donna D. McCreary
presents
Mary Lincoln
Beloved Wife of
Abraham Lincoln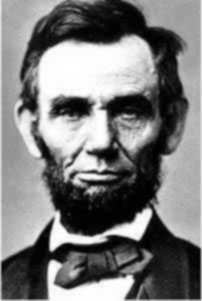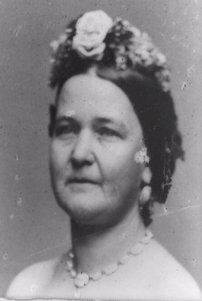 I have the honor, privilege, and responsibility to portray the wife of the Sixteenth President of the United States to a wide range of audiences, ranging from very young children to senior citizens, veterans' groups to civic organizations. My core presentation of Mary can be modifiable to suit essentially any audience and/or occasion. My presentation for younger children is considerably less formal and more participatory and literally puts Mary Lincoln in their midst, while still including a significant portion of the adult program presentation.
Sincerely;
Donna D. McCreary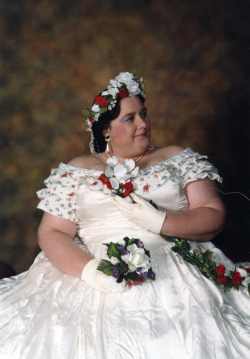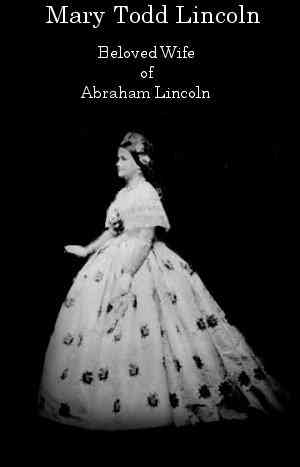 Biography

Donna McCreary's lifelong interest in history and the Lincoln family led her to become a historical presenter in 1992. Since then she has extensively researched original Lincoln and Todd family documents for information which will take her audiences into America's turbulent past. She has performed for various schools, organization, and museums throughout the Midwest, including the Lincoln Home in Springfield, Illinois, and the Mary Todd Lincoln House in Lexington, Kentucky.

Several of Donna's articles about the Lincoln family have been published, and she is the author of two unique studies of Lincoln family life. Fashionable First Lady: The Victorian Wardrobe of Mary Lincoln offers the reader insight to the personality of Mary Lincoln through study of her exquisite wardrobe. Donna's most recent publication, Lincoln's Table: A President's Culinary Journey from Cabin to Cosmopolitan contains over 130 recipes representing various foods enjoyed by the Lincoln family. But it is more than a cook book: It is also a type of social commentary, a chronicle of Lincoln's life through the foods he ate, from the simple fare of the frontier to the most elaborate meals that befitted a President.

In recognition for her work as an educator, author, and Mary Lincoln Presenter, Donna has been included in several editions of Who's Who in America. She has also received numerous civic and professional awards including an International Achievement Award. As a member of the Association of Lincoln Presenters, Donna is the recipient of the Outstanding MTL Award 1997 and 2000; the Glenn Schnizlein Memorial Award in 2005; and most recently the Lincoln Legend Award in 2007.

She holds bachelor's and master's degrees in secondary education from Indiana University SE. She is a member of the Society Midland Authors and the Association of Lincoln Presenters.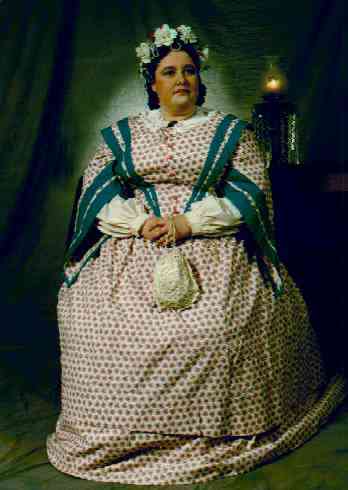 Donna D. McCreary presents Mary Lincoln
LOVE IS ETERNAL, MRS. LINCOLN -

This is a one-woman show depicting Mary Lincoln as the First Lady. The Civil War is nearly over, and Mrs. Lincoln defends herself and her husband's political views while discussing the devastation the war has brought to their family. She also tells about her girlhood in Kentucky where Mary was born and raised in one of Lexington's aristocratic families. She delights in the stories of her life in Springfield, Illinois where she met and fell in love with Abraham Lincoln. The audience is shown the inner circle of the Lincoln family and the love they shared while raising a family of boys. The Lincoln's shared an interest in theatre, poetry, and politics. Mary often helped Mr. Lincoln gather political information from around the country. They entertained lavishly; Mary was famous for her strawberry parties. Mary maintained an interest in community development. She was an active member of the Presbyterian Church. After 17 years, Abraham and Mary left their Springfield home to live in the greatest house their country had to offer them: The White House. The audience is brought into the turmoil of the Civil War. Just as the war ripped apart the country and its families, it also ripped apart the Lincoln family. Many of Mary's siblings supported the Confederacy, and Mary fell victim to criticism by politicians and reporters because of her family. This show takes Mary through the end of the war, but not yet to the assassination. We leave her in a happy moment - a moment of triumph for herself, her husband, and their nation.

MARY, WIDOW OF LINCOLN

This one woman, full-length drama tells the story of Mary Lincoln, the widow of America's 16th President, Abraham Lincoln. Set in the home of Elizabeth Edwards, Mary's eldest sister who lived in Springfield, Illinois, this play takes a look at Mary Lincoln at the end of her life. Through memories sparked by letters, pictures, and sounds, Mary remembers her life and her family. The audience is taken back on the memorable journey with Mary and allowed to see the complexity of one of America's most controversial historical women. After her husband's death by the hand of an assassin, Mary's life was never the same. She traveled throughout the United States and Europe trying to find some sense of peace in her profound grief. After the death of her youngest son, Tad, Mary's life was completely shattered. Her only surviving son, Robert Todd Lincoln, petitioned the courts and had his mother committed to an insane asylum in 1875. Mary then had a new purpose in life - to earn her freedom. After doing so, she spent her remaining years in a self-proclaimed exile with her memories of brighter yesterdays.

THE DEEPEST AFFLICTION - THE TRIAL OF MARY LINCOLN

Your students take the roles of judge and jury in Mary Lincoln's trial. Is she insane as her son claims, or is she a victim of circumstances in a male-dominated society at a time when psychology is in its infancy.