This digital multimedia ebook program has video clips, images, sounds and music that will put you right at the race track during Secretariat's 1973 Triple Crown feats. This is not a video but a computer program embedded with video clips and other multimedia.

Secretariat and track fans will love this program. There is none other like it on the Internet or retail stores.
Secretariat is an immediate download at a price that wont require a business cash advance. It is FREE. Within minutes you will be viewing the action. After viewing we believe you will tell all your friends about this entertaining computer program.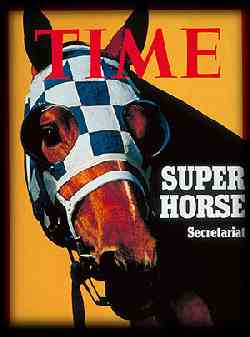 ---
---
---
---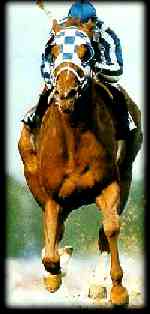 This download program is a tribute to Secretariat, considered by most horse experts the best Throughbred Race Horse ever. This multimedia production has digital video clips, music, sound and images in a user friendly computer program.

This one of a kind program ebook contains the following


Video clips of Secretariat's 1973 Triple Crown races - Kentucky Derby - Preakness and the Belmont


Facts on Secretariat's life and career, his jockey (Ron Turcotte) and pedigree shown with digital sound, music and video.


A Secretariat slide show and a lot more. All of this in an easy to navigate program.


Video clips, sounds, music and text put together to entertain and excite all viewers of this exceptional program.