!-onMouseover Link CSS Script-© Dynamic Drive (www.dynamicdrive.com). For full source code, installation instructions, 100's more DHTML scripts, and Terms Of Use, visit dynamicdrive.com-->
Visit Golf Swings Main Site - Over 100 Professional Golf Swings


THE GOLF SWING OF JAY HAAS

Golf Swing Video below
Jay Haas Golf Swing Highlights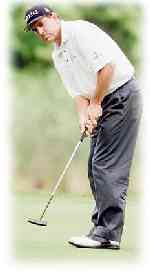 FULL NAME: Jay Haas
HEIGHT: 5-10
WEIGHT: 180
BIRTHDATE: December 2, 1953
BIRTHPLACE: St. Louis, MO
RESIDENCE: Greenville, SC
FAMILY: Wife, Janice; Jay, Jr. (3/8/81), William Harlan (5/24/82), Winona Haley (1/18/84); Emily Frances (9/25/87), Georgia Ann (3/12/92)
EDUCATION: Wake Forest University
SPECIAL INTERESTS: All sports
TURNED PROFESSIONAL: 1976

Jay was introduced to golf by his uncle, the 1968 Masters Tournament winner Bob Goalby. He won first trophy at National Pee Wee Championship in Orlando at age 7. Jay has won nine PGA TOUR victories in his 23-year career, beginning with three-stroke victory at 1978 Andy Williams-San Diego Open.


In 1999, Jay enjoyed best financial season since 1995, with earnings of $696,861 and five top-10s. This is just the start. He is getting better with age. Haas, you see, had a pretty good season last year 2003. He won $2.5 million playing with the kids and was 15th on their money list. Not bad for someone that just turned 50 years old.

But Haas says that he isnít going to the Champions Tour just because he can. He isnít leaving the PGA Tour just because he turned 50. And if he even approaches the success that he had last year, Haas doesnít think he will join the Champions Tour at all in this his 50th year. Jay has the game and the swing to play with the younger players in the PGA.

Jay won the 1975 NCAA Championship at Wake Forest and received Fred Haskins Award that year...1975-76 All-America selection for Deacons, where teammates included PGA TOUR members Curtis Strange and Scott Hoch..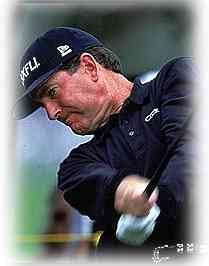 Jay's brother Jerry is the golf coach at Wake Forest...His brother-in-law Dillard Pruitt played PGA TOUR and is now a TOUR Rules Official...Jay recently appeared in a Hootie and the Blowfish music video...

Older son Jay, Jr. caddied for him in 1999 PGA Championship. Second son, Bill, is an All-America player at Wake Forest, Jay's alma mater. Bill was the medalist and a semifinalist at the 2002 U.S. Amateur at Oakland Hills and a 2003 Walker Cup member.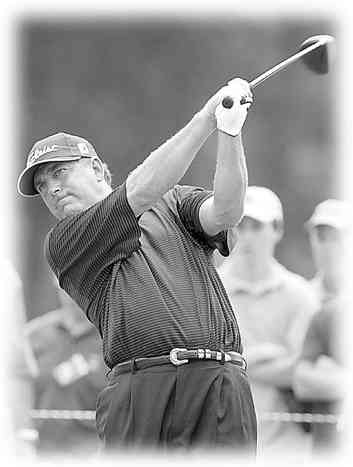 ---
Below is a video of Jay's golf swing


Right click on the video for control options.
Please be patient while video loads
Cable and DSL is immediate whereas 56K or less is 20 - 60 seconds


Beau Productions - Golf Swings
Multimedia Downloads


MAKE EASY MONEY - JOIN OUR REFERRAL - AFFILIATE PROGRAM


Need More Distance Click Here - Hit It Longer


© Copyright All Rights Reserved Beau Productions - Golf Swings 2000

Golf Swings Main Site - Over 100 Professional Golf Swings

- Top -