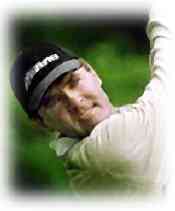 FULL NAME: Thomas Levet
HEIGHT: 5-9
WEIGHT: 160
BIRTHDATE: September 5, 1968
BIRTHPLACE: Paris, France
RESIDENCE: Berkshire, England
FAMILY: Caroline; Gregoire (1998), Juliette (2000)
SPECIAL INTERESTS: Sports, animals, music, cars, social games
TURNED PROFESSIONAL: 1988
WEBSITE: www.thomas-levet.com/fr/index.asp

Thomas became the first Frenchman to play on US PGA Tour in 1994 after taking 18th place in Qualifying School. Thomas Levet divided his time between Europe and America tour in 2003. Thomas has eight International victories.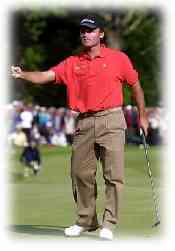 He duly lost his card and struggled in 1996 and '97 against a tide that flowed ever faster against his increasingly feeble will. By 1998 he was a stateless person, a refugee with nowhere to go. He wondered if there was any way back from his directionless meanderings. It was almost all up for him.

Thomas received an invite, as a result of his ranking on the French Tour, to play in 1998 Cannes Open which he subsequently won, becoming the first winner on home soil since Jean Garaialde took the French Open in 1969. A play-off figured in his first title outside France too, the Victor Chandler British Masters, after a four-way shoot out at Woburn's Marquess Course in 2001.

Just like Jean Van de Velde at Carnoustie in 1999, came agonisingly close to becoming the first Frenchman to win the Open Golf Championship since Arnaud Massy in 1907. Shot 66 in the final round at Muirfield in 2002 to tie with Stuart Appleby, Steve Elkington and Ernie Els. After again tieing with Els in the initial four hole play-off, he lost to the South African in sudden-death.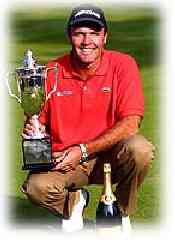 Member of the French National 18-and-under field hockey team, and a nationally-ranked tennis player at the age of 14... Son of a Parisian doctor and born into a true sporting family. His father was a first class hockey and tennis player, his mother played for France at volleyball and his grandfather was a professional cyclist.

Thomas Levet's other interest are Sports, animals, music, car racing, and cycling. Dated: July 16th 2004