UNITED STATES SENIOR LONG DRIVE CHAMPIONSHIPS

---

Welcome to the United States Senior Long Drive Championships Web Site

You could become the next United States senior long drive champion. The new United States Senior Open Long Drive Championships give seniors 45 years old and above an opportunity to become a United States champion. If you are a senior and you can hit it long, this is your opportunity to compete against the best long drivers in America. Please sign up on our sign up page (menu above) and you will be kept informed when to register for our next national championship event. Winners will receive prize money and the United States Senior Long Drive Championship trophy.


---
2016 Event

America's third annual United States Senior Long Drive Championships event was held in St. Charles, Mo, at the Missouri Bluff Golf Club September 10 & 11, 2016. The event was a huge success with competitors from all over the US and Canada. As many as eight competitors were world champions sometime in their career. This years event was highlighted with David Brinker winning his second Master's title and Pat Dempsey winning two divisions (Masters and Grand Champion) and coming in second in another (Super Seriors).

Each years events will have six senior divisions depending on the number of entries.: Senior Division age 45 and over, Super Senior Division age 50 and over, Grand Champion Division age 55 and over, Legend Division age 60 and over, Master Division age 65 and over and Majestic Division age 70 and over.

Detailed results of the 2016, 2015, and the 2014 results can be seen on the Past Results (click here) or in the menu links above.
---
2017 Championships
Location: The Quarry at Crystal Springs, 1 Crystal Springs Quarry Dr, Maryland Heights, MO. 63043


Tournament Dates: Annual - Next event will be September 29th and 30th, 2017

GC, LEGENDS, MASTERS, AND MAJESTIC events will be helded on Friday September 29th and Seniors and SS are on September 30th starting at 8am on both days. On Friday September 29 and Saturday September 30th hitting order will be youngest to oldest. Friday its 55, 60, 65 and 70. Saturday starts with 45 then 50 year olds. Sunday will be a backup date in case of bad weather.


Format: Round one hit 18 drives (3 sets of 6 balls), Round two 12 drives (2 sets of 6 balls), Round three (Championship round) 6 drives to determine the champion. Fifty percent of the field or more will advance each round depending on the number of entries. Grid width 45 to 50 yards. If any drives are within six inches there will be a three ball play off.


Entry fee: $500


Entry fee for Majestic Division: $100


Driver Length: 48 inches USGA


Divisions: Senior age 45 and up, Super Seniors age 50 and up, Grand Champion age 55 and up, Legends age 60 up, Masters age 65 up and Majestic age 70 and up. You may compete in more than one division. Example is a GC can compete in the SS or Senior Division, but not in the Legends or above divisions. An entry free would be required in each division. To compete in a division your birthday must be by December 31 of that year.
Registration will be from July 15 to September 10, 2017.


YOU CAN PAY BY CREDIT CARD
Call 217 413 6618.

MAKE SURE YOU PUT DOWN THE DIVISION OR DIVISIONS YOU HIT IN. PROOF OF AGE WILL BE REQUIRED THIS YEAR AT CHECK IN.

Click here for
Newsletters, Players/Division & hitting schedules and emails of importance

Prize money is determined by the number on entries in each division.
---
---
2016 PRIZE MONEY AND THE BEST LOOKING TROPHY IN LONG DRIVE

· Seniors 17 entries
1st $1,652 and Championship Trophy
2nd $1,148
3rd $826
4th $551
5th $413

· Super Seniors 19 entries
1st $1,693 and Championship Trophy
2nd $1,180
3rd $821
4th $616
5th $461
6th$359

· Grand Champions 9 entries
1st $1,093 and Championship Trophy
2nd $851
3rd $486

· Legends 12 entries
1st $1,231 and Championship Trophy
2nd $875
3rd $648
4th $486

· Masters 12 Entries
1st $1,231 and Championship Trophy
2nd $875
3rd $648
4th $486

· Majestic 6 entries No entry fee
1st Championship Trophy


---
CHAMPIONS 2016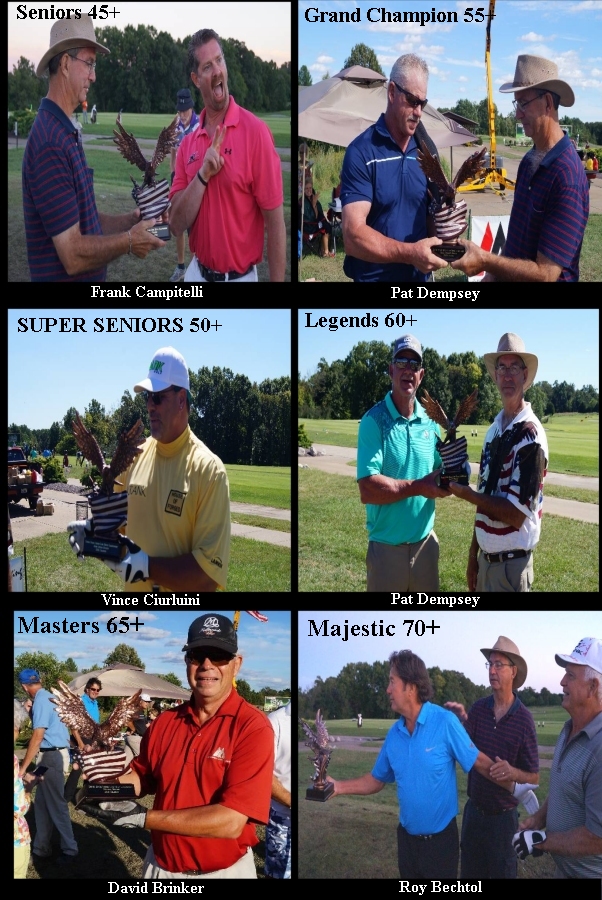 ---
CHAMPIONS 2015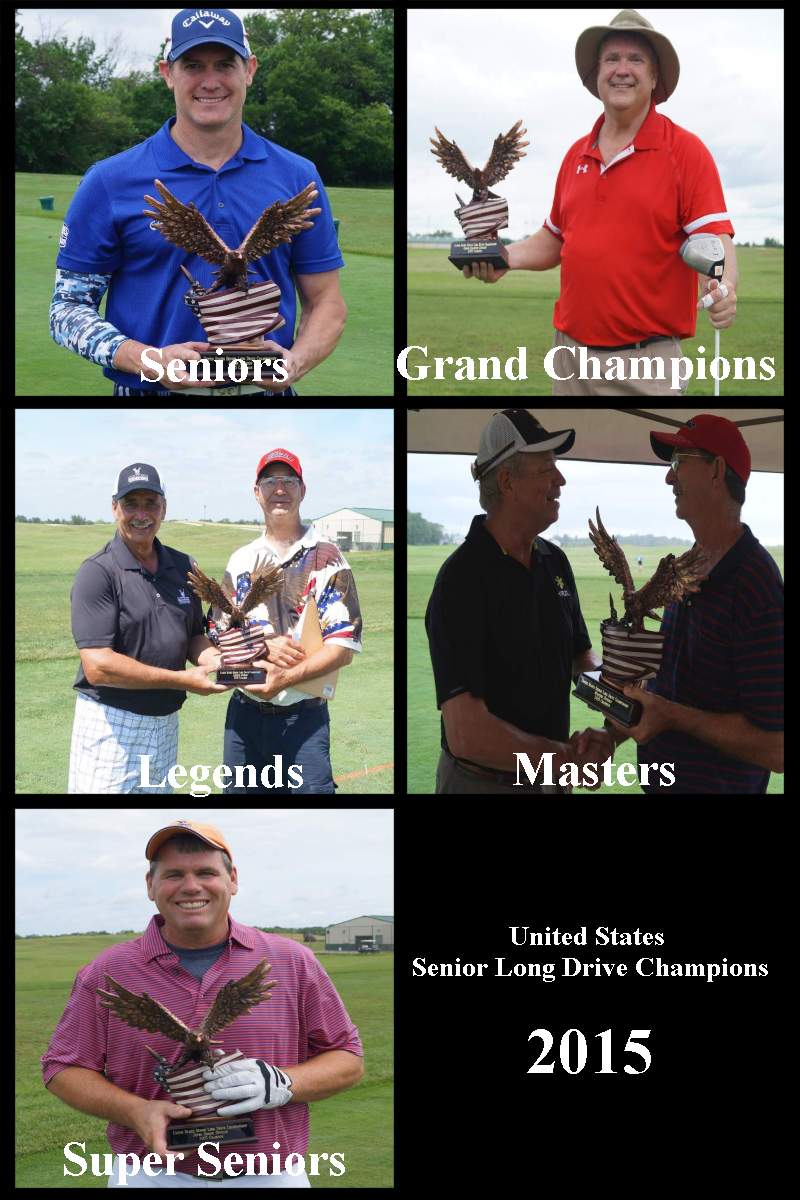 Left to right top down: Eddie Fernandes - George Moisoff - Dan Fournier - David Brinker - Joe Amlong
---
2014 Champions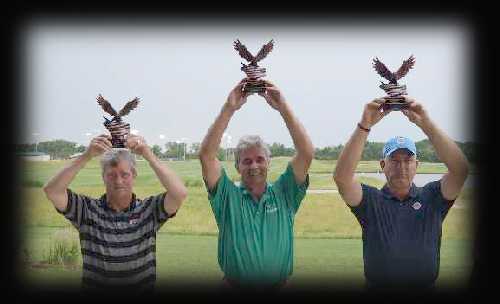 Dixon Spear - Dan Fournier - John Cyrus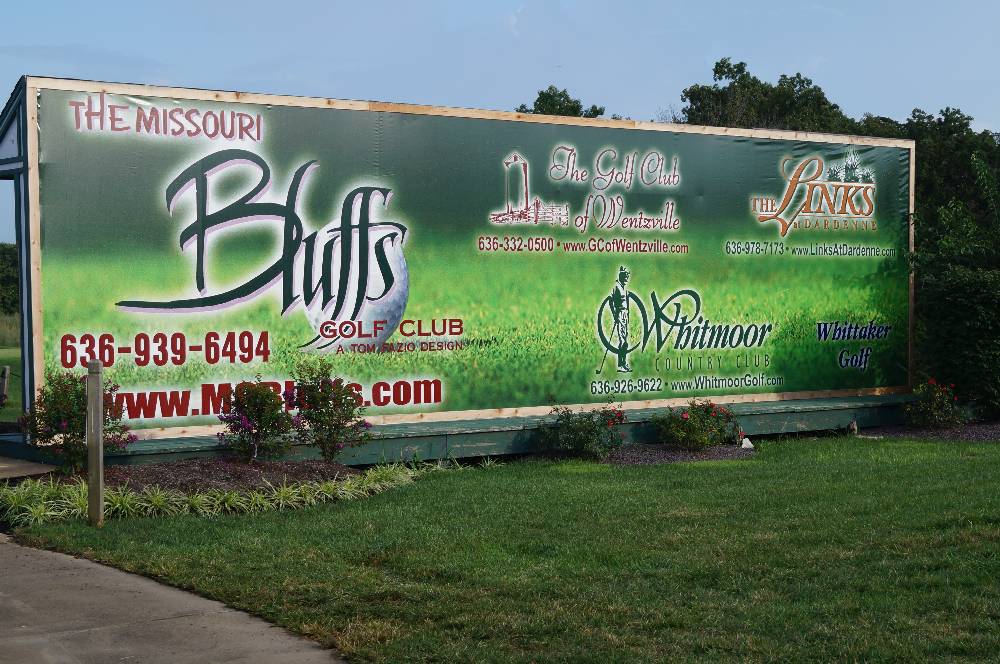 The Missouri Bluffs Golf Club is the home of the 2016 United States Senior Long Drive Championships